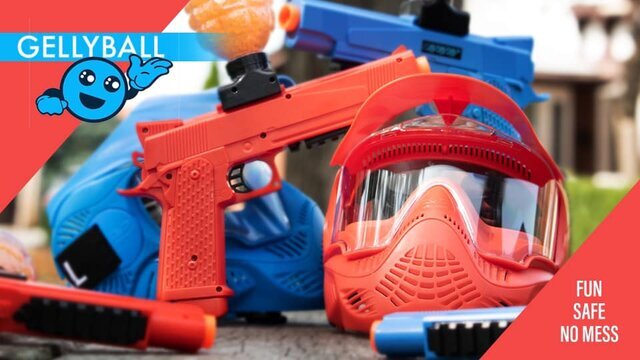 GELLYBALL (paintless paintball)
Our Elite Gellyball Package comes with 12 GellyBlaster Pistols, 4 GellyAKs, 16 Facemasks, and 45,000 Gellyballs!
Gellyball is a NEW shooting game that uses an electric pistol/rifle, much like an airsoft gun, that shoots an 8mm water orb instead of a hard airsoft bb. The soft water orb allows for a much lighter impact than paintball or airsoft, as it bounces off the participant and leaves no stain or mess! Gellyball is also much safer than traditional airsoft or paintball, and is recommended for ages 6 and up!
2hr minimum each additonal hr $75.00 (Includes additional Gellyballs)